Introducing ReadyTech's New Student Engagement Module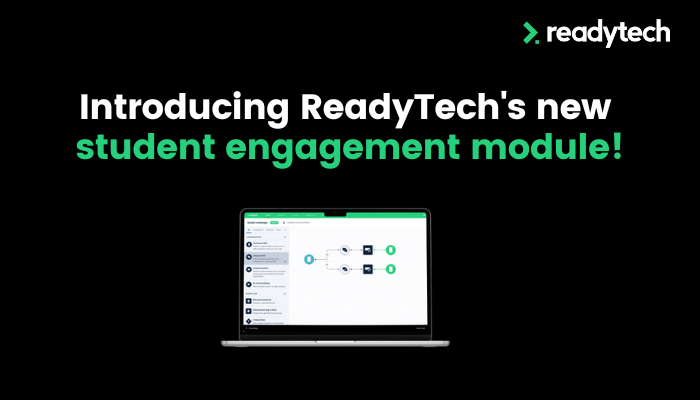 In the recent Voice of VET 2023, 75% of RTOs agreed that improving student experience is a high priority for their digital transformation.
ReadyTech's new student engagement module has been built to empower educators – just like you ­– to create digital seamless student experiences. Within VETtrak Cloud and JR Plus, you can now deliver powerful conversational SMS and emails to drive meaningful engagement with your students and ultimately improve your student experience – at scale!
With an easy-to-use drag and drop feature, you can build communication journeys in less than 15 mins and create personalised conversations without the need for extra training or resources.
Organisations that have adopted the effortless, tailored, two-way interactions have already experienced a 38% increase in completion rates and a 430% improvement in student engagement. So, what are you waiting for?
To learn more, simply click here.