2018 VET CEO Conference Keynote Speaker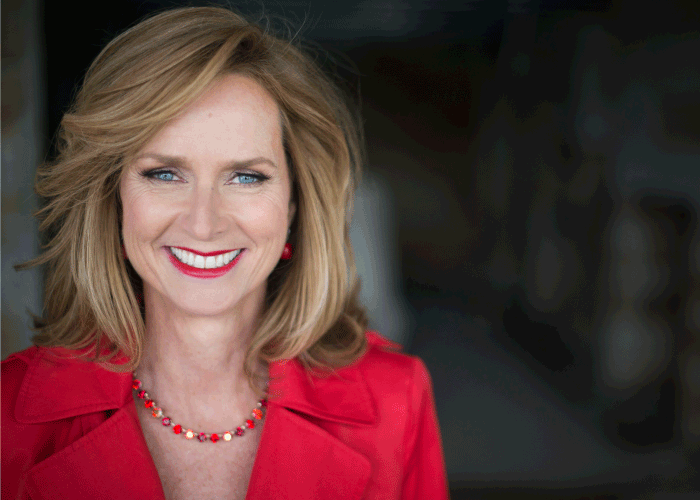 As one of Australia's most prominent entrepreneurs and business leaders, Naomi Simson is known as the founding director of online experience retailer RedBalloon. She's an investor on Network Ten's popular television series Shark Tank, a business blogger and author and is now co-founder of the newly formed The Big Red Group (BRG) an organisation housing her 4 businesses RedBalloon, Redii, Wrapped and The Huddle.
After recently securing the exclusive rights to bring the world's first AI digital marketing platform Albert to Australia and New Zealand, BRG is paving the way for fully autonomous digital marketing campaigns.
A true business influencer and leader with more than 2 million LinkedIn followers, she's Australia's most followed person on the business networking platform. She's author of three books including the bestseller Live What You Love, I Want What She's Having and Ready to Soar.
Naomi also assists entrepreneurs in turning their ideas into big business through her online course 'Building your Business Brand' through her education platform, The Huddle.
As an engaging and passionate speaker, Naomi is relatable across a broad variety of audiences and topics. Often drawing on her own personal experiences, she provides thoughtful and honest conversations on topics such as Purpose, Leadership, Business Success, The Entrepreneurial Journey and Thriving Workplaces.
Before founding RedBalloon, Naomi worked for big businesses including IBM, Apple, KPMG and Ansett Airlines – all of which influenced her views on workplaces.
Naomi's received a number of high profile awards including the 2008 National Telstra Business Women Awards for Innovation, Ernst and Young Entrepreneur of the Year Industry category winner 2011, and Lifetime Achievement Silver Stevie Award 2013. And in early February 2017, she commenced her role as a member of the University of Melbourne's Faculty's Business and Economics Board.
If you want to see Naomi present her session on 'How to Build an Award-Winning Culture', come along to her keynote presentation at the 2018 VET CEO Conference. Register your seat today, you won't be disappointed!
For more information and to register, view the event page.