ASQA's Training Provider Briefing Webcast Recording Now Available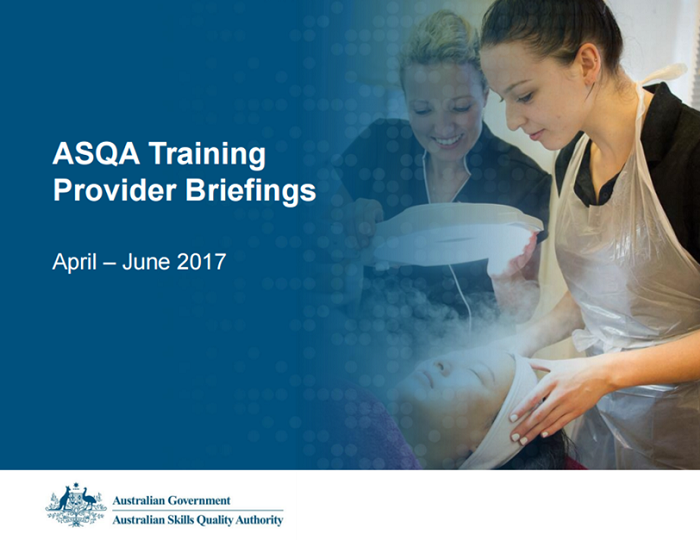 As part of its schedule of Training Provider Briefings for 2017, ASQA hosted three webcasts for VET sector stakeholders that could not attend one of the 24 face-to-face sessions.
A recording of one of the webcasts – hosted by ASQA's General Manager, Regulatory Operations, David Garner and Principal Compliance Auditor Lyndell Griffin – is now available. It can be viewed on the ASQA website or through ASQA's YouTube channel. A transcript of the webcast will be published shortly.
ASQA has also provided a copy of the PowerPoint presentation used at the briefing sessions, and an animation to explain their new, student-centred audit approach.
For more information, you can: