Getting Your Buzz Back - Last Chance to Register Today!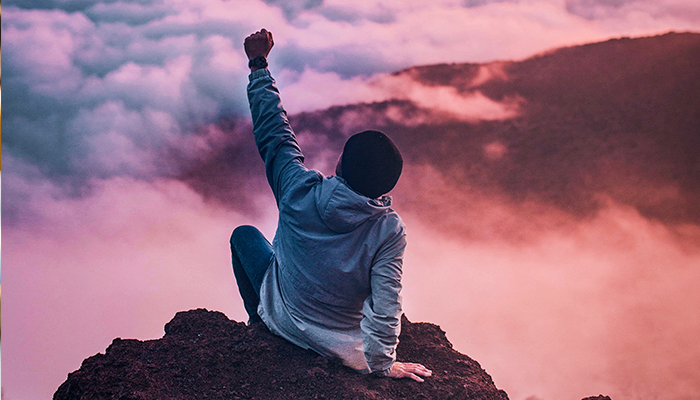 In keeping with our #2020NVC theme, Vision for the Future, Velg Training is proud to introduce Anthony Hart, a professional speaker and a man on a mission to improve the future of mental health in this country.
"It's not what happens to you in life, it's what you do about it"
The 2020 National VET Conference event would have brought you face to face with this inspiring motivational speaker and we are so excited to have this opportunity to offer to you this webinar session to help support your current and future mental well being and to invigorate your life with a very structured, relatable, and effective Mind Health path.
We all know deep down that we should treat all health issues the same, regardless of whether they are physical or mind health related. With that said, we go to extraordinary lengths to hide 'mind health' challenges at all costs.
So how do we enable people to identify and take early action in the areas of physical and mental well being, mitigating health challenges escalating into serious issues?
Anthony Hart empowers attendees with his incredibly powerful personal story of hope, recovery and arduous rehabilitation to help address the appalling incidence of suicide that exists in Australia today. By helping to support your current and future mental well being with a very structured, relatable, and effective Mind Health path, this session will help you focus on achieving your mind and physical well-being goals - something we can all benefit from in these unprecedented times of seeming disconnection.
On Friday 18th September (11am-12pm AEST) we will stream Anthony straight to you!
What you can expect to gain from this session:
Learn how to put together, integrate, and get the most out of your own Better Mind Health Action Plan.
Be taught how to use the LIFEBACK TRACKER as a tool to express care.
Walk away with a Personalised Action Plan of steps to build Better Mind Health.
The LIFEBACK TRACKER free App!
Note: Those of you who are already a registered attendee of our 2020 National VET Conference will have already received an email advising you are already registered for this event and, as a thank you for your loyalty and flexibility, you will get access to this online session at no charge!
We are excited to bring Anthony to you all and look forward to having you join us online on the 18th September for this powerful session. Click the button below to register.