The National VET Conference: It's a Wrap for 2021!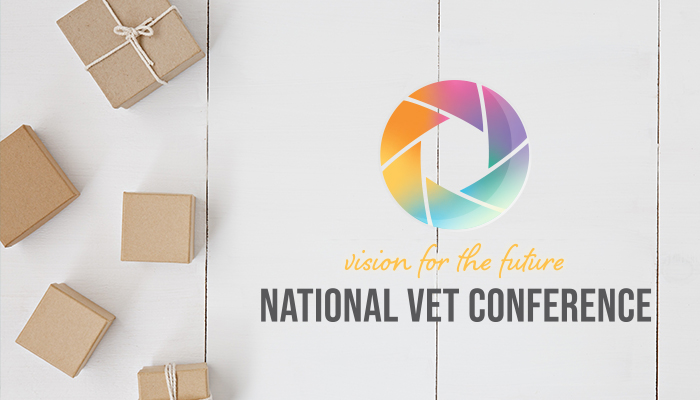 Velg Training were so incredibly pleased to have been able to facilitate the 2021 National VET Conference face to face last week, albeit with a much more intimate gathering of around 250 delegates.
We were equally as pleased to have been able to provide for the first time ever, a Virtual Attendance option to more than 450 additional delegates who sadly, due to border closures, couldn't be there with us in person.
It has been two years since Velg Training were in a position to offer an event of this scale and, although we had to forego so many things that our attendees usually enjoy such as the welcome function, face-to-face access to all presenters and sponsors, book signings, massage station, etc., we directed our focus this year to stripping it all back to the essential reason for the event, which is, primarily, the professional learning.
On the advice of the hosting venue, we were unfortunately not able to simultaneously live stream so many presenters at once and so, to avoid the risk of disrupted sessions, we met with each of our presenters in the months leading up to the event to secure recordings of their planned professional learning.
With content categories focusing on the topics of ...
Compliance and regulation presented by: Michelle Charlton, Anthony Barkey, Kevin Ekendahl, Chris Enright, Kathy Dennis, Maria Langwell and Maciek Fibrich
RTO administration and management presented by: Matthew Dale, Kevin Ekendal, Jason Blinman, Allison Miller, Paul Walsh, Angela McGregor, David Garner and Peter Doukas
Training and student engagement presented by: Karen Dymke, Chemene Sinson, Tony Kirton, Jason Ash, Jane Goodfellow, Laurie Kelly, Geoff Cake, and Dr Patrick Pheasant
Assessment presented by: Anni Yaringa, Marc Ratcliffe and Melanie Alexandra
Deep dive and exploration presented by: Paul Pellier, Michael Hartman, Kerri Buttery, Angela McGregor, John Dwyer, John Blake, and Dr. Dan Hill
VET in Schools presented by: Saxon Phipps, Cassandra Hoult, Melanie Alexandra and Simon Walker
... in short, there was something for just about everyone!
Whilst many delegates and presenters alike were disappointed not to have that face-to-face contact and opportunity for interaction, in the current circumstances, we are proud to have enabled the professional learning to take place with contact details for presenters provided for further contact.
There is, of course, a very big added bonus in that the presenters have given their kind permission to extend the access to these recordings to the conference's attendees for 14 days post event. This means that, in addition to the 8 selected sessions attended or viewed during the conference, delegates are able to select others from the 40 or so sessions available that they would have otherwise missed. This is a wonderful opportunity for professional learning not previously provided through our National VET Conferences with delegates often missing out on sessions due to simultaneous scheduling.
There were far too many stand out sessions to mention however, in addition to the VET expert presenters mentioned above, delegates particularly enjoyed the added plenary session from this year's motivational speaker, Mitch Wallis. Mitch delivered an emotional session on mental health and well being outlining his personal journey and inviting everyone in the room to join him in 'taking the pledge' (part of the Heart on My Sleeve movement) by drawing a heart on their arm in recognition of those enduring this challenging journey. Some of our delegates even booked in with the local tattoo artist and had the heart tattooed to their arms! Needless to say, there were few dry eyes in the room by the end of the session.
We would like to thank you all for your very kind feedback and understanding in the circumstances we are all working under.
Take a look at some delegate feedback we've received so far:
Overall a really great conference. The usual high VELG standards were maintained

Had the best time and have already come back to class and played some games with my students. Thank you can't wait til next year.

A very well run and coordinated conference. I had a fantastic time and learnt a lot.

Well managed and very accommodating. Online speakers were great, felt like they were actually on stage.

My first VELG conference, had a great time. Wrote so many notes that my hand cramped! I liked the fact that there were minimal attendees. The location was perfect.

Considering the challenges of not being able to have live speakers and the reduction in delegates I think you all did an outstanding job. It wasn't as engaging from an atmosphere perspective given the circumstances however, this was completely understandable and was still definitely worthwhile attending. Thank you.

Very informative sessions and learnt a lot. Well done VELG on a great 2021 conference.
For those of you with conference tickets and access to the recordings, if you can, be sure to use these sessions to inform and support not only your own internal professional development but to inform others in your teams too. If one person has access, they can make notes and then present this information to others within their team.
Whether you attended sessions live, or virtually we hope that they were meaningful, informative and thought provoking and we hope to see you all again next year for what promises to be a conference with a difference!