How To Improve Your Cybersecurity Posture in 2023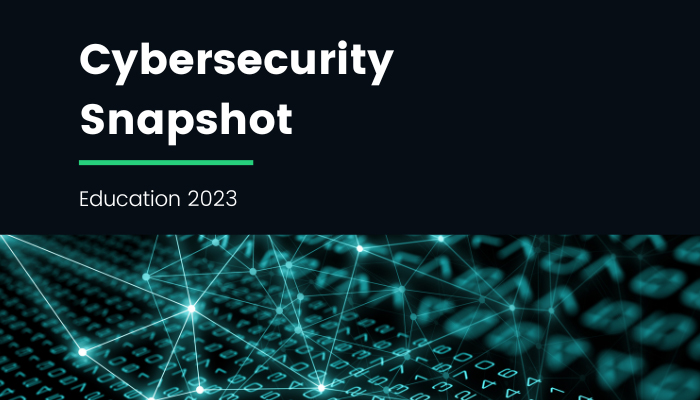 Cybersecurity is a growing concern for vocational education and training. With recent high-profile attacks on Medibank and Optus, alongside various providers of education across Australia, there is a rising realisation in VET of the need to cultivate a robust security posture to protect student data.
Yet with a fast-changing risk landscape and many moving parts to manage in the form of different technologies and people, getting a grip on cybersecurity can appear to be a momentous challenge, with outcomes that are seemingly difficult to control.
Build a proactive and resilient cybersecurity posture in 2023
ReadyTech's Cybersecurity Snapshot: Education 2023 illustrates that education providers do not need to place cybersecurity in the too-hard basket.
By doing the small things well and consistently, you will set your organisation up to increase cybersecurity preparedness both now and into the future. And by taking note of the following three considerations, you can start proactively securing your cybersecurity posture today.
1. The proliferation of ransomware attacks, data breaches, and more
Some of the key risks facing educators in 2023 include ransomware attacks, data breaches, and the vulnerabilities exposed by our recent growth in remote work. Pay attention to related incidents that have recently occurred in Australia and around the world – which we've profiled in our Cybersecurity Snapshot – and discover how and why they took place and what you can do to protect your organisation.
2. Build resilience from the ground up
There are plenty of quality public cybersecurity frameworks you can follow to start yourself off on the right foot and build cybersecurity resilience into the future, including the Australia Cyber Security Centre's Essential Eight.
3. Partner with a technology provider that knows cybersecurity
The burden of cybersecurity doesn't need to be solely managed by your organisation. Partnering with trusted technology providers like ReadyTech empowers you to streamline and master best practice cybersecurity for VET and share the burden with an organisation that can help you navigate persisting and emerging cybersecurity challenges – unique to education providers and otherwise.
Want to improve your cybersecurity posture in 2023?