The Community Colleges Australia Annual Conference Returns to Sydney in September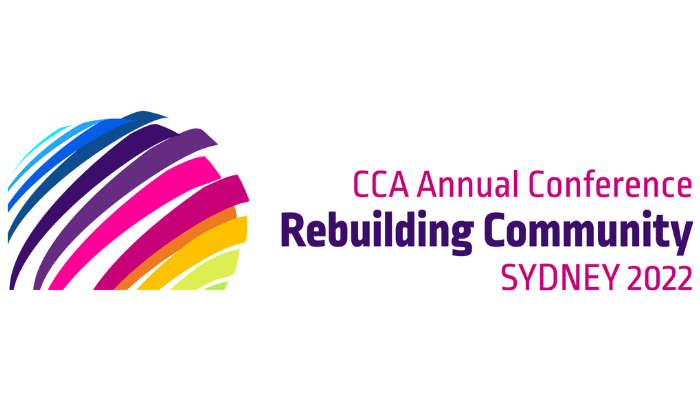 The Community Colleges Australia (CCA) Annual Conference returns to Sydney for an in-person event on 13 & 14 September 2022, promising an invigorating two days of expert presenters and challenging panel discussions.
The Conference theme Rebuilding Community follows COVID-19's impacts on Australian post-secondary education, training and communities.
The Conference showcases more than 40 speakers in the just-released conference program.
Featured topics include:
Spark Strategy on challenges facing community organisations;
employment needs of vulnerable young people, with Youth Off The Streets and Brotherhood of St Laurence;
crisis leadership with former Royal Australian Navy Officer Hugh Simpson, on leading his staff in Kyiv during the Ukraine war;
digital literacy with Digital Skills Organisation;
ASQA update from CEO Saxon Rice and workshop with Carmen Basilicata, Executive Director;
Stephen Brady, Managing Director, TAFE NSW; how Victoria has approached skills – with reflections on current national training issues with Craig Robertson, CEO, Victorian Skills Authority;
aged care workforce training, with Jodi Schmidt (HSSO), Susan Scowcroft (CS&H ITAB) and Professor Gabrielle Meagher (Macquarie University);
NSW training update with David Collins;
dealing with Workforce Australia, with ACOSS employment advisor; and
what's new in foundation skills, with Vanessa Iles (Reading Writing Hotline), Jo Medlin (ACAL) and Robin Miles (Social Equity Works).
We also welcome special guest QUT Professor Lidia Morawska, a Time magazine "100 Most Influential People in the World in 2021", who will talk about COVID-safe training environments.
Click here for further information and to register.
CCA will also present the first-ever Community Education Trainer of the Year Awards ceremony at the Conference Gala Dinner at the close of conference day 1.