NVC Gold Sponsor – APL Healthcare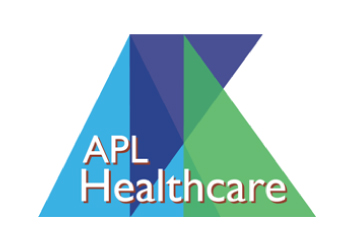 A Vital Fact of Life: Most people will be faced with either a medical or traumatic injury emergency within their lifetimes, the tragedy is:
There's currently a Resuscitation Failure Rate of between 90 – 95% for 'Out of Hospital Sudden Cardiac Arrests' in most developed countries. This is a death toll of 6 million annually.
Millions more either die annually from common acute medical conditions or traumatic injuries, or suffer a reduction in their quality of life as a result.
Most people don't undertake a first aid course nor have quick access to emergency instructions and are therefore unable to assist the injured or ill very much in an emergency.
In short, the system of prehospital emergency response contains critically important Survival Gaps, which the current system and approach cannot seem to remedy.
So how can you be better prepared? Australian First Aid and APL Healthcare, along with a small alliance team have developed systems which allow virtually Everyone, Everywhere® to save lives by:
1. Making First Aid training easier, convenient and fun e.g.
Create the world's first 'smart' First Aid manuals using QR technology enabling books to also become demonstration video libraries, bringing life to your training. To view a demonstration please click HERE.
Creating the world's first custom-designed online theory and assessment system (2003).
2. Quick Access to Emergency Lifesaving Information
The worlds-1st App that allows you to access First Aid instructions that automatically adjusts to local conditions anywhere in the world e.g.
Local emergency numbers
Your location address details
A Global hospital locator
Management for local venomous bites & stings
Resuscitation instructions, plus more.
To view a demonstration please click HERE .
3. Making 'smart' First Aid Kits?
Creating 'smart' first aid kits that actually demonstrate what to do! Gone are the days of kits being essentially dumb units.
To view how it works please click HERE.
4. Fixing the Survival Gaps with a Mobile Phone Defibrillator
Development of the world's first defibrillator that will work from your mobile phone and phone case that will be affordable <$100, providing users with an almost total lifesaving tool for Everyone, Everywhere®. NB: The CellAED™ is not yet available.
To find out more, as well as how you can support the CellAED™ please click HERE.
'Solutions to Save Lives' is more than a company slogan for us, it has been an inherent part of our culture since our founding in 1988 when we became Australia's first recognised private provider of First Aid training, so if you feel that you have a great idea, would like to know more about any of our developments, or would like to join our team as a Licensed Training Partner, please visit us at the conference. Many thanks for your time and we look forward to meeting with you.
Kind Regards JOHN HAINES & TEAM