NVC Just Won't be the Same This Year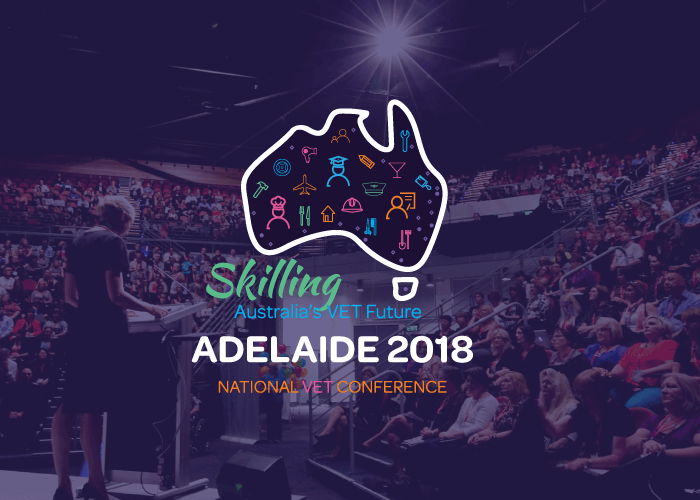 The 2018 National VET Conference will be delivered over two days on the 13-14 September at the Adelaide Convention Centre (ACC), providing attendees the opportunity to engage in a wide variety of plenary and elective sessions. Pre-conference Master Classes will be held on Wednesday 12 September.
The theme for the two-day conference is 'Skilling Australia's VET Future' and will focus on multiple streams including: Department of Education & Training, RTO Management & Compliance, Training & Assessing, VET Shaper, Foundation Skills, eLearning and Regulator streams.
The addition of the two latest streams is an exciting move and reflects the changing needs of the VET community.
Tech in VET acknowledges that many RTOs are moving towards cloud based and paperless processes. This impacts greatly on the management practices within the RTO including communication, storage and record keeping. This stream focuses on how technology impacts on management practices within an RTO (note though, this stream is not related to the impact of technology on learning, teaching or assessment).
International VET will focus on the fact that many students are travelling to Australia from overseas to undertake nationally recognised training, and increasingly many RTOs are travelling overseas to deliver vocational education offshore. The International VET stream provides sessions related to international students and offshore delivery.
The only way to learn more about how the NVC streams can enrich your own knowledge and VET practice is to attend the NVC. Early bird pricing is still applicable so see the event page for more information.