National VET PD Week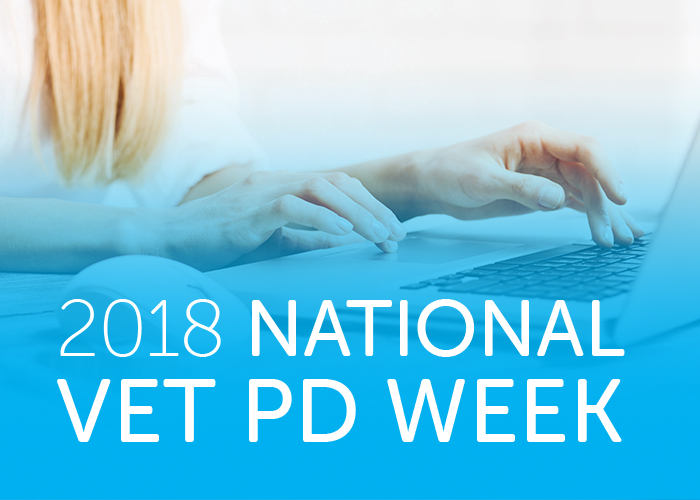 Returning this October, Velg Training and ACPET will launch the 2018 National VET PD Week.
Ten leading VET experts will facilitate 10 targeted webinars over 5 days at reduced rate of $55.00 (incl. GST) each (regardless of your membership status with either organisation). The top 5 webinars from each organisation have been selected based on their previous success and the fantastic feedback they have received in the past.
These very popular webinars cover a range of topics specifically designed for trainers and assessors to upskill, extend knowledge and provide practical guidance relating directly to their role in the VET sector.
Session times, dates and details are on the event page.