Roll Up, Roll Up! The #2022 NVC Is Coming to Town!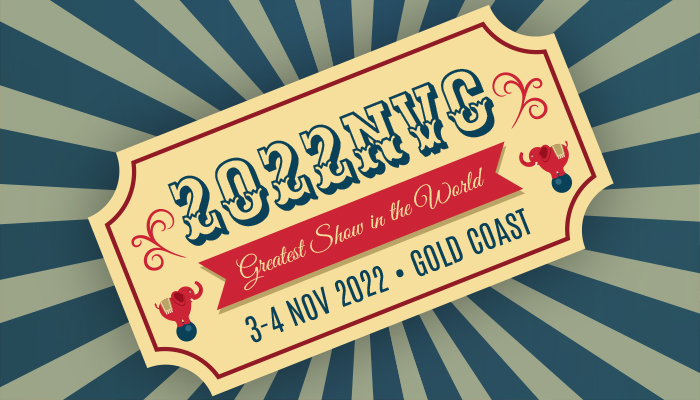 Based on all the wonderful and constructive feedback you have given us this year, we are bringing you a brand spanking new conference in 2022!
We've had our heads down over the past few months, pulling together all of your ideas and requests and are now in the process of designing a program of learning to meet your professional development needs.
The 2022 National VET Conference will be held at the Gold Coast Convention Centre on the

3rd and 4th of November, 2022

.
As so many of you provided us with excellent feedback on how much you enjoy this particular venue, we thought, why not? Let's do it all again at this beautiful location once more!
If there is anywhere you can come to enjoy a few days away from your place of work, what better place can we take you than the beautiful sunny sands of the Gold Coast and in the early summer days of November too?


Let's take a look at the array of ticket options available...
Based on your feedback, we are pleased to announce that the #2022NVC has three options for accessing the largest PD opportunity for VET in the country.
Come join us in person at the Gold Coast!
Any Presenter unable to present in-person will be Zoomed in live on the day

*


Join us live online across the two days!
Any delegate unable to travel can join the sessions which will be filmed and streamed live-online, with the opportunity to interact with Presenters and content in real time

*


Catch up on the content post event!
All sessions from the conference will be filmed live and the recordings will be sent to you post event, with access to them extended to 30 days

*




*

All registered delegates will receive post event access to the filmed recordings from every session across the 2 days
Please ensure you have read our refund policy regarding purchase of National Conference Tickets - Click here for details