Final chance to register for the 2017 National VET Conference at a discounted rate!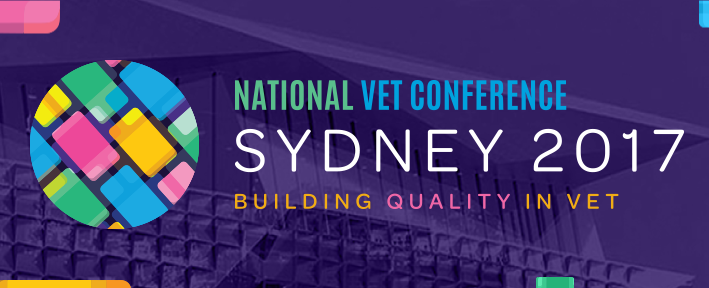 The 2017 National VET Conference will be held over two days on the 14-15 September at the brand new International Convention Centre Sydney (ICC Sydney). Once again we will be holding pre-conference Master Classes on the 13 September 2017.
For those of you who have never attended a Velg Training National VET Conference, you will be provided with a jam packed two day conference program with a range of exciting presenters. You will also be able to partake in our fun-filled Welcome Function straight after the last session on day 1 of the National VET Conference!
If you have not done so already, make sure you take advantage of the last discounted ticket pricing option to attend the 2017 National VET Conference, with the 'Early Bird' pricing closing along with the end of financial year (30 June 2017). Register today to take advantage of this great pricing!
Not a member of Velg Training but interested in attending the 2017 National VET Conference? You are able to bundle and save!