Who will you see in Sydney 2017?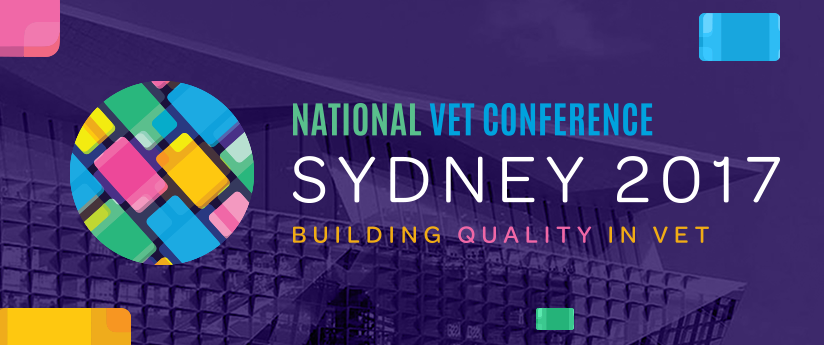 The National VET Conference is being held in Sydney this year and on 14-15 September 2017 attendees will have the chance to hear from an exciting range of speakers from Australia's VET sector. In the lead up to the NVC, Velg Training are profiling some of the professionals you can expect to see at the International Convention Centre Sydney.
Marc Ratcliffe
Marc Ratcliffe is a multi-award-winning trainer, author and education entrepreneur, who founded and is the CEO of MRWED Training and Assessment; a private RTO specialising in trainer training. Marc is an in-demand conference speaker and workshop facilitator, having presented at more than 50 conferences internationally, and has won the "Best Training and Development Leadership" Award at the World Training and Development Congress in 2017. As a strong advocate for "edu-tainment", Marc believes that learner involvement and fun are integral to student success and is sure to present an engaging session at the NVC!
Jason Ash
Since winning the Platinum Award for "Best Young Learning Leader" at the 2011 LearnX Asia-Pacific Awards and being named a young trainer to watch by US Training Magazine in 2012, Jason Ash has developed skills in developing effective online training programs and customising training material to meet client needs. He is a two-time MRWED Trainer of the Year, one of only three Australian trainers to be certified in Bob Pike's Train-the-Trainer Boot Camp, and was named top presenter at the Annual Creative Training Techniques Conference in 2014 and 2015. Also a strong advocate for participant-centred learning, he has a dynamic face-to-face approach to facilitation.
Allison Miller
Allison Miller has a Master of Learning and Development (Organisational Development) and has been a professional learning and business development leader for over 20 years. She is the Director and Lead Consultant of Digital Capability, an organisation that specialises in cutting-edge eLearning and eBusiness solutions that help people succeed online. Her recent ventures include helping businesses implement innovative ideas using entrepreneurial approaches as part of working smarter in a digitally disrupted environment. Allison also leads the ePortfolios Australia professional network and the annual Australian ePortfolio Forum.
Nick McEwan-Hall
Nick McEwan-Hall has been a longstanding and robust contributor to the VET sector for over 17 years. Having started his career in Secondary Schools, he transitioned into VET and gained experience in many different areas. His knowledge of the training and education system is highly acclaimed Australia wide, and he has led small to multi-national RTOs and NPOs through external audits through his ability to break down complexities in a practical way. Nick has volunteered for the Board of Governance at the Fitzroy Learning Network to alleviate learning gaps and lack of opportunities, and he won the "Whitelion Chairperson's Award for Employment" in 2012. Currently, he manages 'The Open Door Coaching Group' and runs his own consulting practices 'Latitude Coaching' and 'AVETMESS'. Nick is a fun and straightforward presenter and strikes an elusive balance between theory, practicality, humour and meaningful activity.
Secure your place at the NVC by registering today. Remember, early bird pricing – which offers even more value for your PD dollar – ends this Friday 30 June!