Exploring the 2017 NVC Master Classes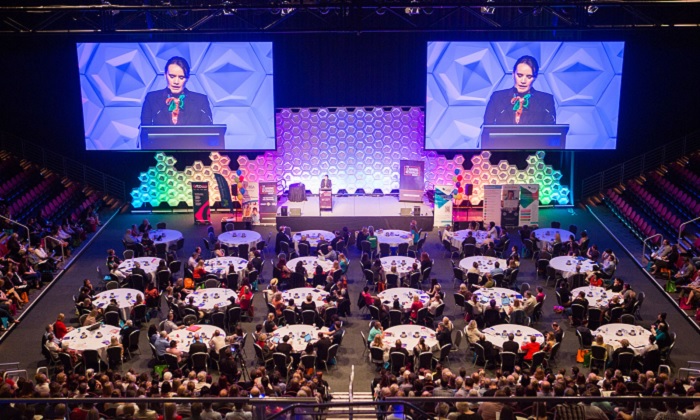 Held prior to the NVC on Wednesday 13 September 2017, Master Classes represent fantastic value for your PD dollar.
This year the Velg Training Master Classes will be:
Morning:
Quality Engagement and Generation C
OR
The Sharp Edge of Compliance – Sometimes!
Afternoon:
Discover your Second Half Hero
OR
A Guide for RTO Managers: Planning for quality training and assessment
Quality Engagement and Generation C
Presented by John Price, Kerri Buttery, Robert Lowe and Raymond Simpson, this session will focus on answering the following questions:
What do learners want when it comes to learning?
What's essential to 'quality engagement' from their point of view and the 'generations' they represent?
How do we define 'success' in a learning environment; and
How will we achieve this?
This session will include demonstrations of practical and proven examples from VET professionals motivated to provide their learners with the best opportunities to succeed.
It will then explore on-going opportunities provided for us to continue to engage in a meaningful, motivational and effective manner to breach the generational gap and understand each generation's idiosyncrasies, and how we, as professionals, need to adapt.
'Quality engagement' is core to managing the exponential change in the way we communicate, the technology we use, and the social and cultural environment we operate in.
This Master Class requires participants to bring a fully charged 3G/4G enabled device to participate in some of the activities.
The Sharp Edge of Compliance – Sometimes!
Perfect for RTO owners, compliance managers or aspiring auditors, this Master Class presented by Joe Newberry will explore the concept of understanding the difference between compliance and non-compliance against the Standards for Registered Training Organisations 2015, and where sometimes, this is blurry and subjective. It will include an analysis of the common Standards that are examined in a Renewal of Registration Audit, and will use a series of scenario-based discussion activities to encourage participant engagement and deepen understanding of the topic.
Discover your Second Half Hero
Are you a frustrated, mid-career, mid-life VET leader looking for change? Are you worried that you're at a dead end, risk redundancy or simply fed up with going through the motions? If so, it's time to discover your Second Half Hero.
Many of us are anxious, unfulfilled and dissatisfied with ourselves, our companies and our work. We know we want to and need to change, but don't know how.
In this enjoyable and challenging workshop, transformation expert Mark Hodgson will help you to understand where you want to get to, identify what's holding you back, bust some common roadblocks and help set a process to fall in love with work again.
A Guide for RTO Managers: Planning for quality training and assessment
In this Master Class, Kerrie-Anne Sommerfeld will share key strategies and practical advice for managing an RTO dedicated to quality training and assessment. It focuses on how to meet the requirements for Standard 1 of the Standards for RTOs 2015, which is the Standard that the majority of RTOs have trouble meeting.
A planning guide will be provided for participants to work with during the session as the key topics are covered:
How to develop a good Training and Assessment Strategy
How to review your Training and Assessment Strategies
What's involved in developing quality training and assessment resources - time/resources/effort/support
Having a Professional Learning Program for staff
Having an annual RTO plan for quality training and assessment activities
The processes and templates to help meet Standard 1.
Each Master Class session is valued at $195 for non-members or $179.50 for Velg Training members. And remember, when you join as a new Velg Training member, you are eligible to receive member pricing for this event on your first order. See here for full details and to book your place.