Stretch Your Mind with NVC PD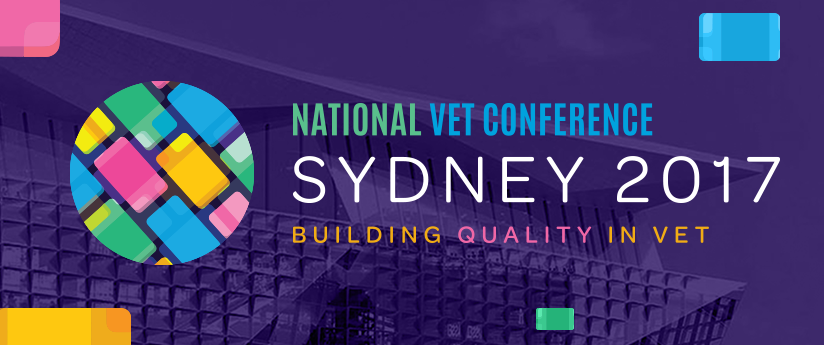 Professional Development is any activity designed to stretch the current mindset and add to the skills and competencies used as an effective educator. The Velg Training National VET Conference consistently provides a spectacular opportunity for professional development in all things Vocational Education and Training (VET). VET is an industry comprised of many various elements and accordingly, we engage presenters who can, cumulatively, speak to them. This week we showcase the following speakers booked to provide mind stretching PD at the Sydney-based 2017 NVC.
Joe Newberry
Joe Newberry served in the Royal Australian Army for over 20 years, and was appointed to roles such as Recruit training, trade training, and training design and compliance. With extensive knowledge and recognition for work in course design, job analysis and VET quality auditing, Joe departed the Defence and established Newberry Consulting in 2005. From 2007 – 2014, Joe provided Lead Auditor services on behalf of the VET regulators, including the National Audit and Registration Agency (NARA), the Vocational Education and Training Accreditation Board (VETAB), and the Australian Skills Quality Authority (ASQA). Currently, Joe leads at small team at Newberry Consulting to support his clients throughout Australia.
Lauren Hollows
Lauren Hollows is a mentor, consultant, executive and passionate VET practitioner. She understands the challenges facing RTOs, with experience including domestic and international RTOs, and almost every state funding contract over the past 10 years. Being a business owner, and having worked in a range of areas, her broad experience allows a balanced approach to building business quality on strong, yet simple, processes. Lauren believes that everything is possible with a united team culture of lifelong learning, and seeks to develop this amongst her team, colleagues and clients.
Chemene Sinson
Chemene Sinson is a learning and development consultant who designs, develops, delivers and assesses TAE and other non-accredited programs. She works with private, community, government, and industry-based clients across Australia, and has sold training and assessment material to over 100 RTOs.
Ann Leske
Ann Leske is an LLN teacher and consultant with a passion for helping learners build Foundation Skills. Through consultation and presentations within the VET and LLN sectors, she shares insights and strategies to enable RTOs, workplaces and trainers to confidently approach LLN delivery.
Chemene and Ann formed the LLN and VET meeting place, a website designed to support LLN and VET trainers through meeting, asking questions, posing challenges, and sharing ideas. The website aims to effectively support LLN skills development through Vocational Education and Training.
For the full program, or for tickets to the National VET Conference, see the NVC Events page.