Automating Class Attendance To Drive Academic Success!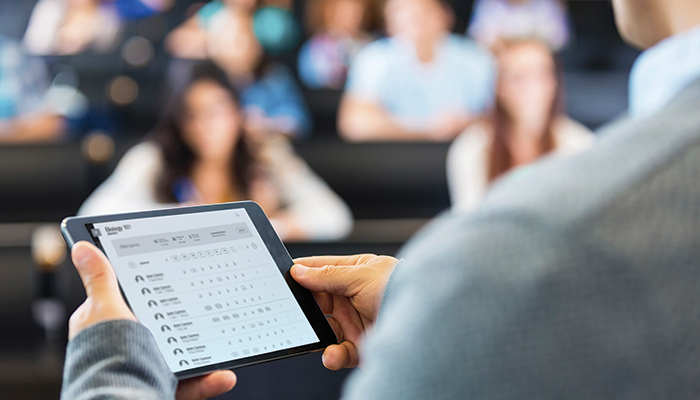 It seems logical that students who do not attend classes will not perform as well in their academic careers. How much learning can take place in the absence of having enough discipline to attend lectures?
Many studies have been conducted to determine the impact of attendance on academic performance in higher education. Most conclude that higher attendance levels correlate to superior performance and conversely, a significant link exists between absenteeism and learning.
However, taking attendance manually has proven historically challenging, burdensome, time-consuming, error prone and frustrating for faculty members and administrators.
Join Blackboard for this complimentary webinar to learn how automating attendance tracking can increase efficiencies, identify at-risk students and enhance the probability of academic success for students.
We will demonstrate how monitoring attendance is streamlined for the reporting requirements when attendance is a required component of the assessment criteria or for meeting visa requirements for ELICOS students. Attendance monitoring not only minimises faculty and class disruption, it allows you to understand more about student behaviour, engagement and activity.
Discover the value of monitoring attendance at your institution by joining this webinar.
Date: Tuesday 10th July
Time: 12:00pm - 12:45pm (AEST)